Phone:
Email:
Degrees and Certifications:
Weaver High School Marching Band

Band Director - Jared Holland

Drill Team Sponsor - Kaylee Russell

Chaplain - Winston Harris

Now presenting the 2022

3A State Champions!!!
Outstanding Music Performance Award
Outstanding Visual Performance Award
Outstanding General Effect Award
Thank you to the band staff, parents, administration, school bus drivers, and everyone else that played a part in helping these awesome kids achieve this!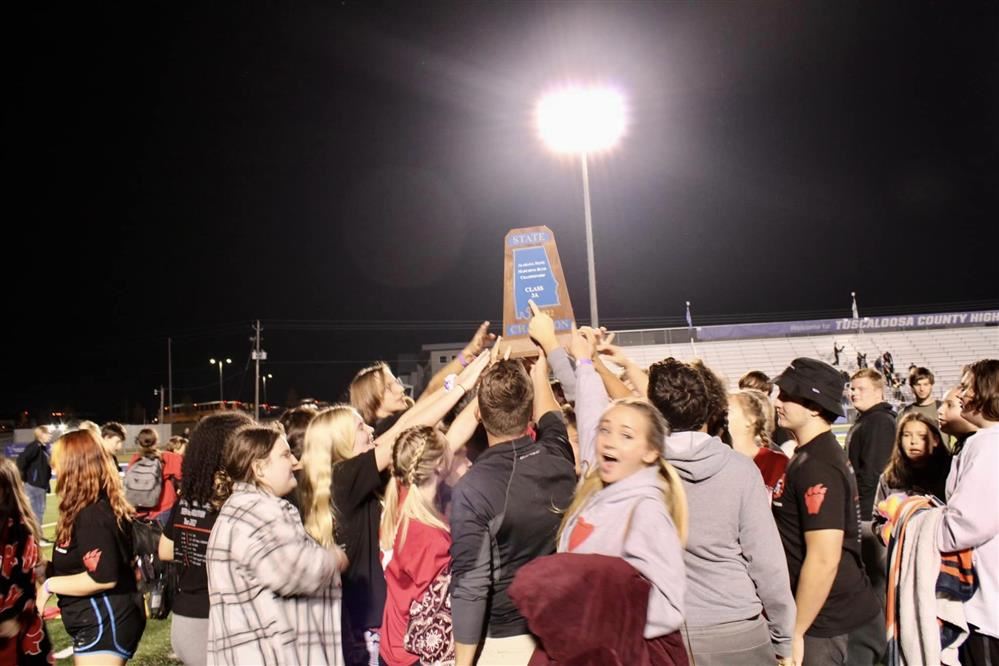 This Fall of 2020...

The Weaver High School Marching Band will present,

Motown

- The Sound that Changed America!



"As an irresistible force of social and cultural change, Berry Gordy's legendary

Motown

made its mark not just on the music industry, but society at large, with a sound that has become one of the most significant musical accomplishments and stunning success stories of the 20th century. Diana Ross & the Supremes, Smokey Robinson & the Miracles, Stevie Wonder, the Temptations, the Four Tops, Marvin Gaye, Michael Jackson & the Jackson 5, the Marvelettes, Martha Reeves and the Vandellas, Gladys Knight & the Pips, Lionel Richie & the Commodores, Teena Marie, their music communicated and brought together a racially divided country and segregated society, around the world, touching all people of all ages and races.

No other record company in history has exerted such an enormous influence on both the style and substance of popular music and culture. With more than 180 No. 1 hit songs worldwide and counting, that influence is still being felt today, from pop to hip-hop. Motown recently celebrated the 60th anniversary of the company's founding.

Today, Motown is not only the greatest pop music hit factory ever heard, but an institution, a state of mind, a way of life, a style, the "Sound of Young America." The distinctive, upbeat and uplifting music brought together pop and soul, white and black, old and young, like never before and continues to this day. Regardless of race or social background, teenage girls admired Diana Ross and teenage boys pretended to be Smokey Robinson. Motown became the heartbeat of American pop music. With multi-platinum artists ranging from the Miracles, Temptations, Four Tops and Supremes to Marvin Gaye, Stevie Wonder, and Jackson 5, the House That Gordy Built had and has no rival."
(Historical recollection collected from the Motown Museum...more info may be found here: https://www.motownmuseum.org/story/motown/)

Sheet music should be arriving this week, in the meantime you may listen to (and see) the arrangements here:

I couldn't be more excited about putting the production on for the community as we come together in a visual representation of unity that is so desperately needed!