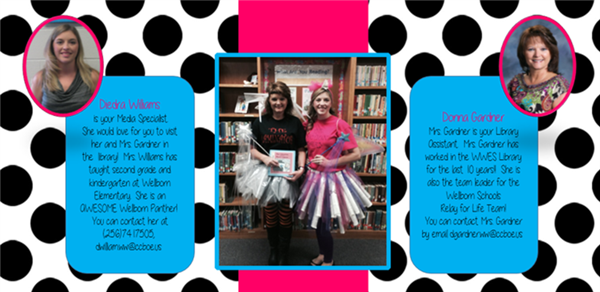 AVL - Alabama Virtual Library

http://www.avl.lib.al.us/

Visit the Alabama Virtual Library

Click Student Resources, then Elementary School

Here you will find lots of great resources.

WWES Library

Click on this link to view the books located in our library. WWES Library

*Type in EBOOKS to view the books that you can read online.

Things you can do on this page are:

*Type in the title of a specific book.

*Type in your favorite author.

*You can click on the book (Study Programs) to look up books on a certain level.
MyOn.com

Please visit this new website to view tons of ebooks. Your child already has a username and password. Your child can read books, take quizzes, and complete assignments.

This is a great resource for your child and teachers too!