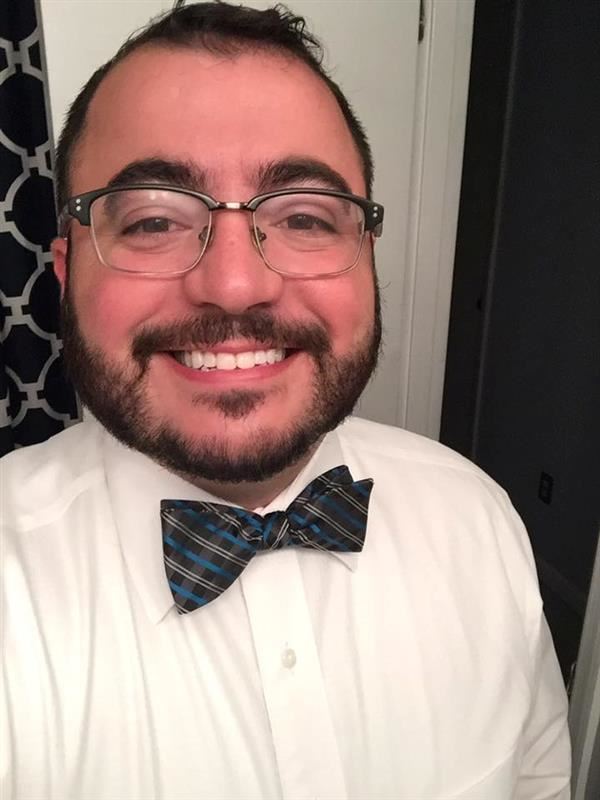 Phone: (256) 749-8085
Email:
Degrees and Certifications:
BA in Music Education P-12
Education

Mr. Benedetti graduated from Starrs' Mill High School in Peachtree City GA and was awarded scholarship to attend Jacksonville State University. At JSU he pursued a degree in Music eduation. Upon completion of his internship at Fayette County High School and Peeples Elementary in Fayette County GA he recieved his Bachelor of Arts for Music Eduation P-12 in December of 2013.
Phone:
Email:
Degrees and Certifications:
Experience

During his tenure at JSU Mr. Benedetti studied Bass Trombone under Dr. Jim Roberts and Dr. Dave Lambert. He was also Principal Bass Trombone in many ensembles including Chamber Winds, Wind Ensemble, Symphonic Band, JAzz I, and Hardcorps Pep Band. He had the pleasure of performing with the Gadsden Symphony Orchestra, the Seasond Bones Quartet, and was a member of the JSU Latin Ensemble. In 2011 he Marched with Blue Stars Drum and Bugle Corps and in 2008 he was a member of the inaugural U.S. Army All American Marching Band.

Mr. Benedetti also served as the JSU Jazz Festival Administrative Assistant from 2011-2013. He began his career at Ohatchee High School in the Fall of 2014 and has since added a Jazz Band, Pep Band, and Winter Guard to the schools music program.
Phone:
Email:
Degrees and Certifications:
Bio

Chris Benedetti is a 7th - 12th grade instrumental music teacher at Ohatchee High School. He also works with Spirit of Atlanta Drum and Bugle Corps as a Low Brass Technician. He spends his days sharing his love of music with almost %25 of the school each day. He approaches every class with a "Big School" feel. Though the students and program do not have much he treats every class with the idea that they have it all. Mr. Benedetti has a "Figure it out" attitude. He does not believe in excuses, only the reality, and strives to . Because of this he has been able to experience growth/retention and has started a jazz band, pep-band, and a winterguard. In his 4 year tenure at OHS he has raised the funds to purchase almost $30,000.00 worth of needed equipment. Mr. Benedetti is first generation American, and feels his experience in a bilingual home has greatly influenced his teaching style. His parents emigrated from Colombia, and with them came an incredible culture full of food, music, and a different view of the world. He in large part owes his success and "Figure it out" attitude to his incredibly hard working parents. Their selflessness during his youth has made its way into his everyday teaching. He believes that no matter the home life, community lifestyle, or school demographic; every student has the potential to be great with proper instruction or guidance. He teaches more than music and is an advocate for student involvement in the community through volunteer work.